Horizon Individual Broker Portal - Access & Functionality
(Posted on 01/06/14)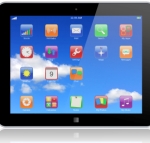 Horizon BCBS of NJ has created a broker portal page for their 2014 Individual products. Here are some of the highlights:
- You can enroll a member electronically through this portal if either the consumer is present or if you have the completed and signed application. Alternatively, you can print out and complete a paper application and submit it through the normal channels.
- Your portal can be liked to the FFM for subsidy application if you are Marketplace certified.
- A link to a recorded demonstration of the portal is below. The password is Salestraining1.
- To create an account, you must complete the Online Access Request Form below and send it into brokersupport@martinins.com.